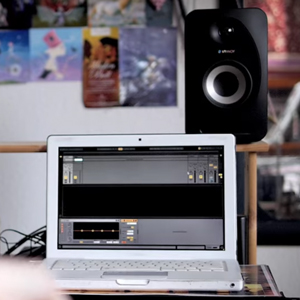 REVEAL 402
Custom tweaked by TANNOY's in-house speaker guru, Dr. Paul Mills, the active cross-over filters of REVEAL 402 have absolutely impeccable timing.
This produces the ultimate sweet spot so that you can move around in your workspace without losing the stereo imaging of your mix – as well as invite people to sit in with you during mixing sessions.
If you're anything like us, you're not only working on mixes but also listening to your favorite music! REVEAL 402 gives you the ultimate pathway for both.
With the Aux Link, setting up has never been easier. Use the included mini jack cable to plug into your favorite music player and link your monitors for an instant stereo setup – no need for external interfaces