Yamaha PSR-SX900: The Flagship
The top-of-the-line in the PSR-SX Series, the Yamaha PSR-SX900 delivers the best and most available in its class of Arranger Workstations today.
Limitless Creativity
With a completely redesigned sound system, user interface, new assignable functions, Joystick and Live Controllers, you can completely tailor the functions and sounds of PSR-SX900, making your creativity positively limitless.
Yamaha PSR-SX900 Series – Be Inspired as you Inspire others.
Perfect for songwriting, the PSR-SX900 is packed with rhythmic patterns (called "Styles") spanning many genres, making it ideal for creating the accompaniment to your musical ideas and an invaluable inspiration for your next composition or arrangement. Together with a tremendous range of expressive sounds and vocal harmony, the PSR-SX900 is your ultimate and inspirational musical partner.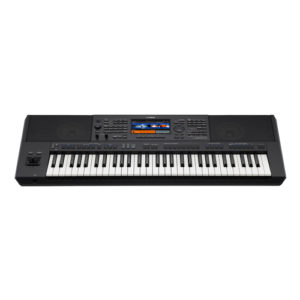 World Music Expansion Packs
Thanks to new Voice & Style Expansion Packs for the PSR-SX, players can take advantage of a wide selection of regional, ethnic and traditional Voices and Styles. Load them to your PSR-SX and instantly play authentic sounds, rhythm and backing in the musical style of your choice!
Please use Yamaha Expansion Manager version 2.5.3 (or later) to install Voice & Style Expansion pack files.
If you have purchased Voice & Style Expansion packs for PSR-S650/S750/S775/S950/S975, you can get the same pack for your new SX-model if available. Please contact Yamaha MusicSoft customer support.
Credible Sounds have partnered with the leading music instruments makers, Yamaha, to bring you the amazing Yamaha PSR-SX900 to the Kenyan and East African markets. Our shops are conveniently located in Moi Avenue in the CBD and in Village Market (the new wing). You can reach us on our various lines 0741 411 963, 0741 412 052, 020 222 9490, 0740 418 548 and 0772 766 769