Supercharge Your Performance
RGX series offers style and specification for aggressive players. The thinner neck is perfect for an intense guitar workout and specially selected ceramic humbuckers deliver clear, powerful, modern tone. The 24 fret models are equipped with double locking tremolos to supercharge your performance.
EMG HZ Pickups for RGX420DZII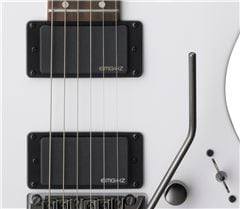 The EMG H4 selected for RGX420DZII combines the power of the legendary EMG 81 with the soul of a passive PAF humbucker. Overwound coils produce tight bass, glassy mids and crunchy highs with minimal noise, great responsiveness and sweet harmonics.
Double Locking System for RGX420DZII/220DZ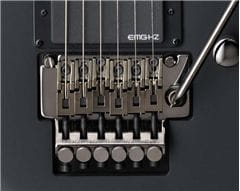 Double locking system used on the nut and tremolo unit deliver tuning that is stable even under heavy tremolo use.
Thin Neck
Thin and wide neck is fast and easy to play making them a great choice for technical players.