CUT THE CORD WITH NUMARK HF WIRELESS HEADPHONES
Be free to Move! We've eliminated that restrictive cable with our new high-performance wireless headphones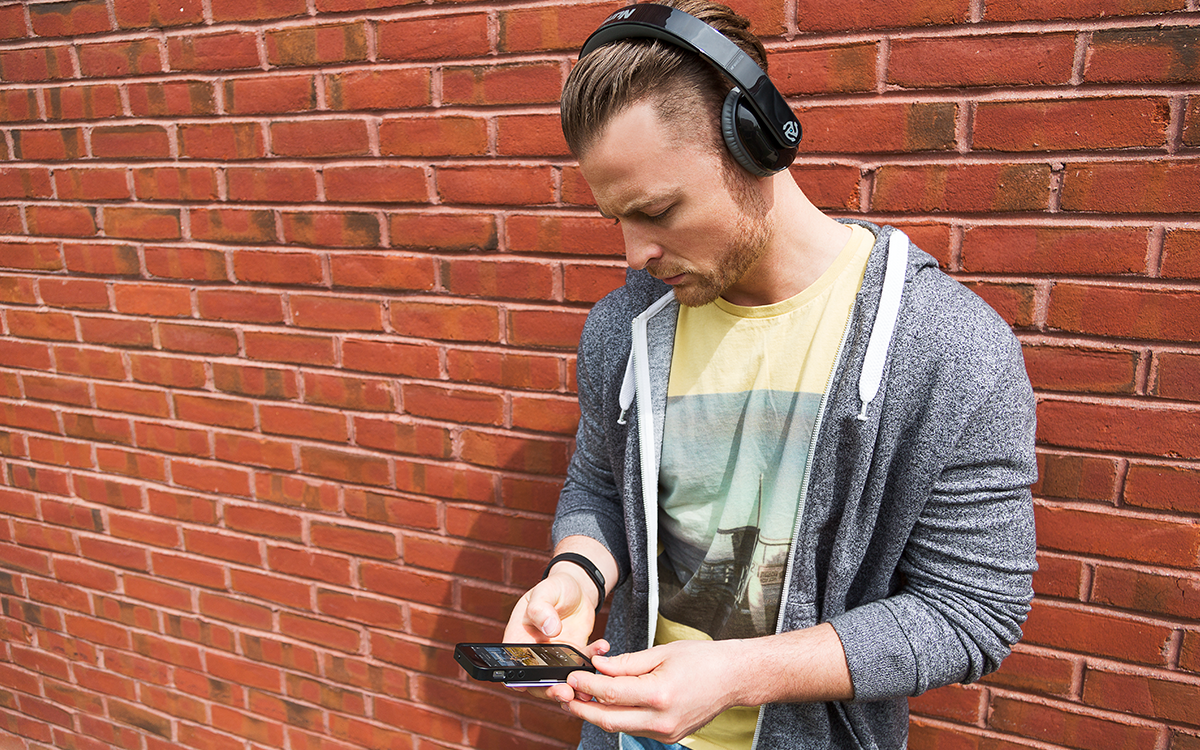 Music is who you are, right? You live it, you breathe it, and it's central to everything you do. That means your headphones are indispensable. You gig with your headphones and you relax during your down time with your headphones. Now, with our HF Wireless Headphones, you can do both without carrying two sets with you and switching them around. That's because these phones work two ways—with a cable for your professional DJ work and wirelessly for your relaxation time.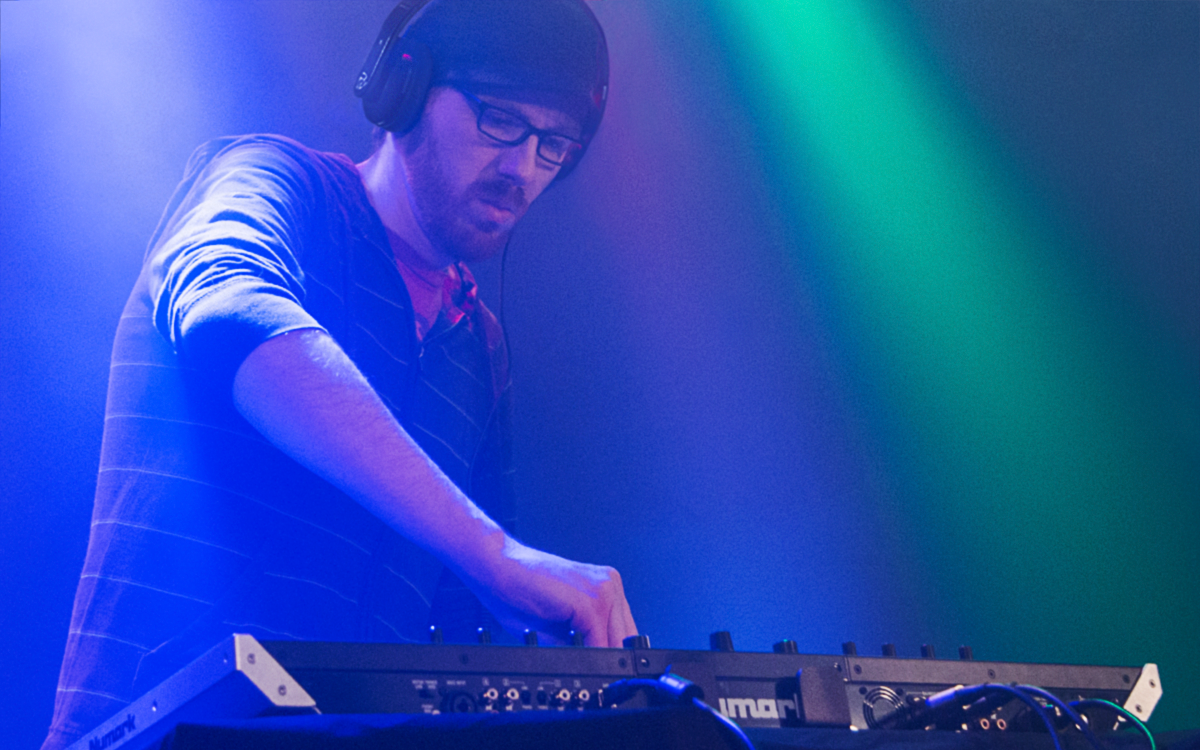 Our HF Wireless Headphones free you from the restrictions of a traditional fixed-length headphone cable and let you move while you're listening.
Delivers the Goods
Conventional wireless headphones are a compromise. Their audio quality isn't up to the task or their wireless range is restricted or their wireless reception is noisy and full of static. You can't deal with that. We make sure you don't have to.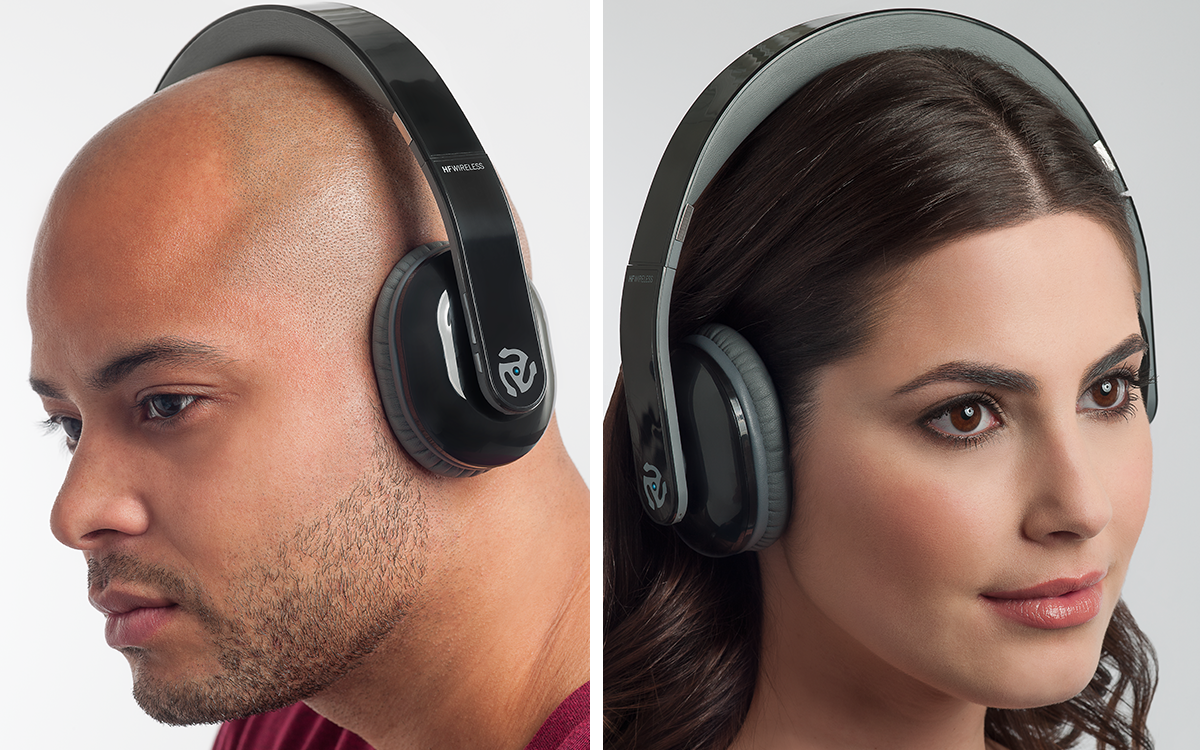 The Numark HF Wireless headphones provide superb audio performance, great wireless range and an "all night long" battery that really delivers on its promise. This is what you demand, the performance and comfort that not only meets our expectations—it meets yours!
OK, Here's the Technical Lowdown
The key to its superior wireless streaming is its Bluetooth® 4.0 technology with NFC pairing, so its signal connection is always strong and clear. The HF Wireless has a wireless range of over 30 feet for great freedom of movement while you keep track of the musical action. In addition, the unit's built-in rechargeable battery gives you up to 10 hours of music playback on a single charge, so you can listen as long as you like.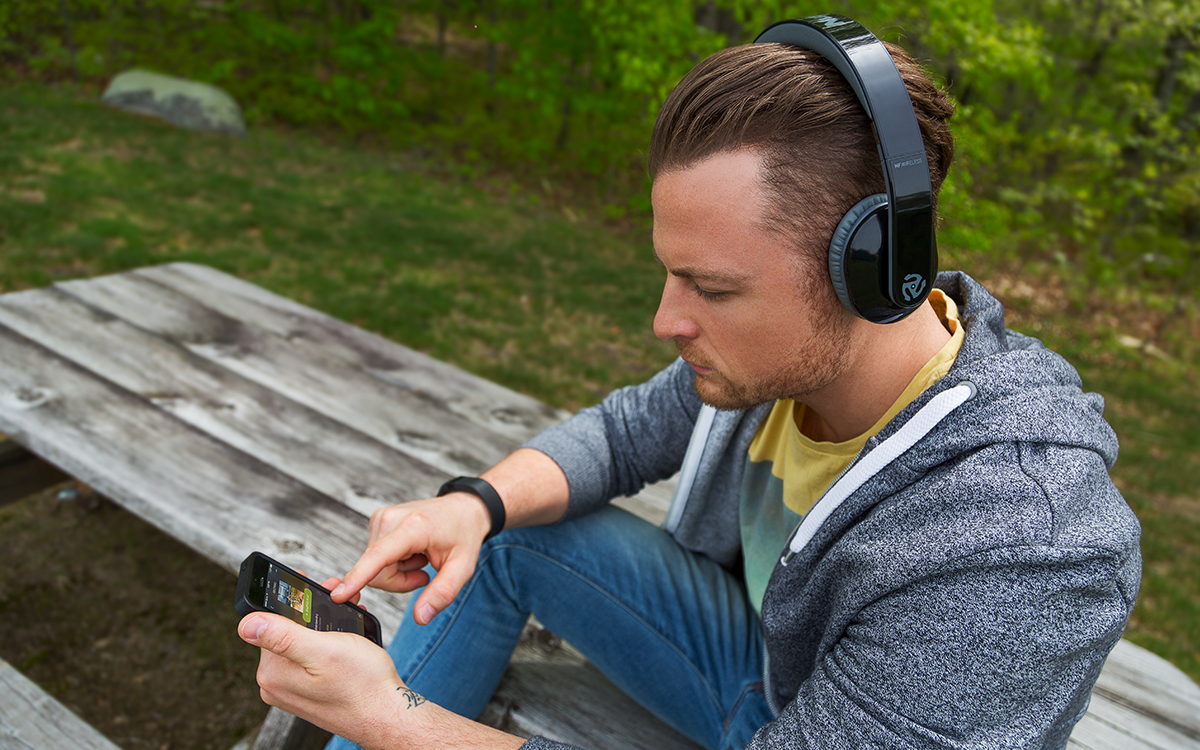 Other thoughtful touches that make HF Wireless a pleasure to use are the on-ear cup for great bass response and outstanding noise isolation, a compact, collapsible design with built-in microphone and wide-range 40mm drivers that deliver detailed, articulate sound and well-defined bass.
The headphones have a 32-ohm impedance, so you can easily drive them to loud levels from low-output devices. Plus, the HF Wireless headphones come with a 4 ft. cable with 1/8-inch stereo plug, so you don't need a second set of headphones. Wired, these are your DJ headphones, and you couldn't do better. Wireless, they're your 'kick back around your place' music-listening headphones. Wireless or wired, these are the only ones you need!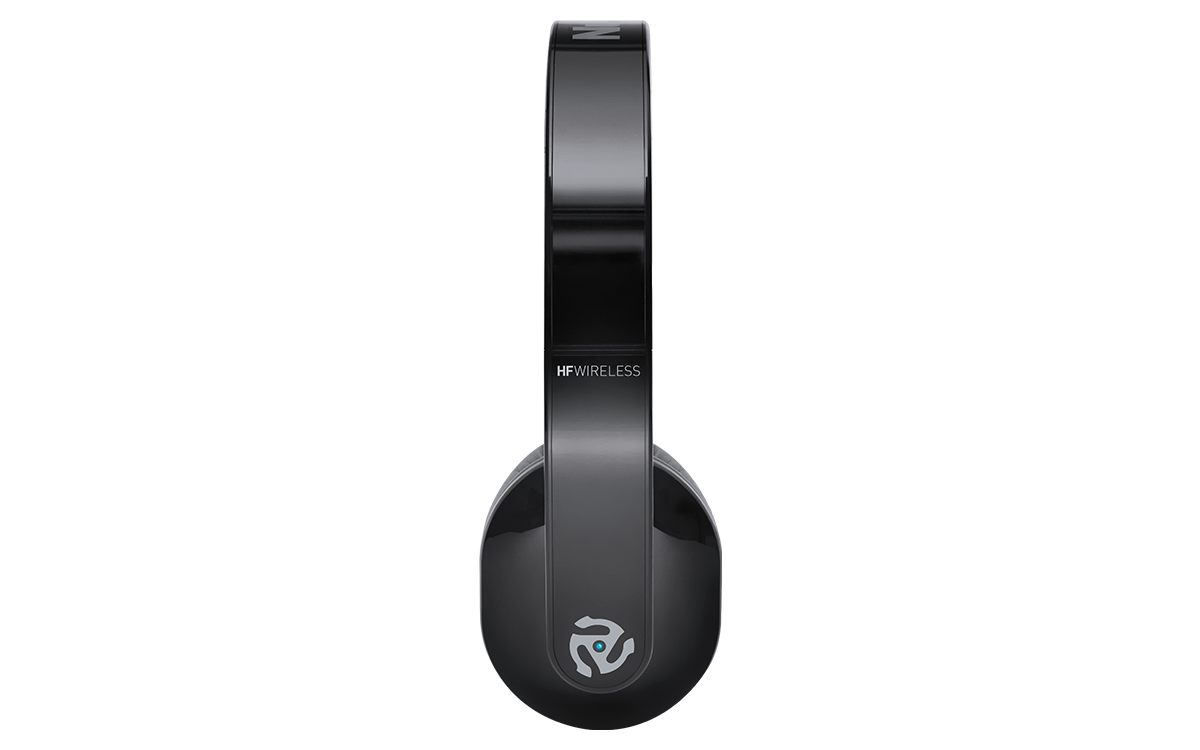 You Know You Want These
The idea of wireless headphones that give you great freedom of movement is very compelling. The Numark HF Wireless Headphones really deliver, unlike many other wireless devices that seem to fall short of what they promise. Add to its great wireless performance its truly outstanding audio quality, long-lasting battery and its adaptability to different situations and the HF Wireless Headphones are the ideal headphones for you—because you're both a music fanatic at home and a professional-level DJ on the job. You don't want to switch 'phones from gig to at-home listening. You want one set, one great sound, wired or wireless.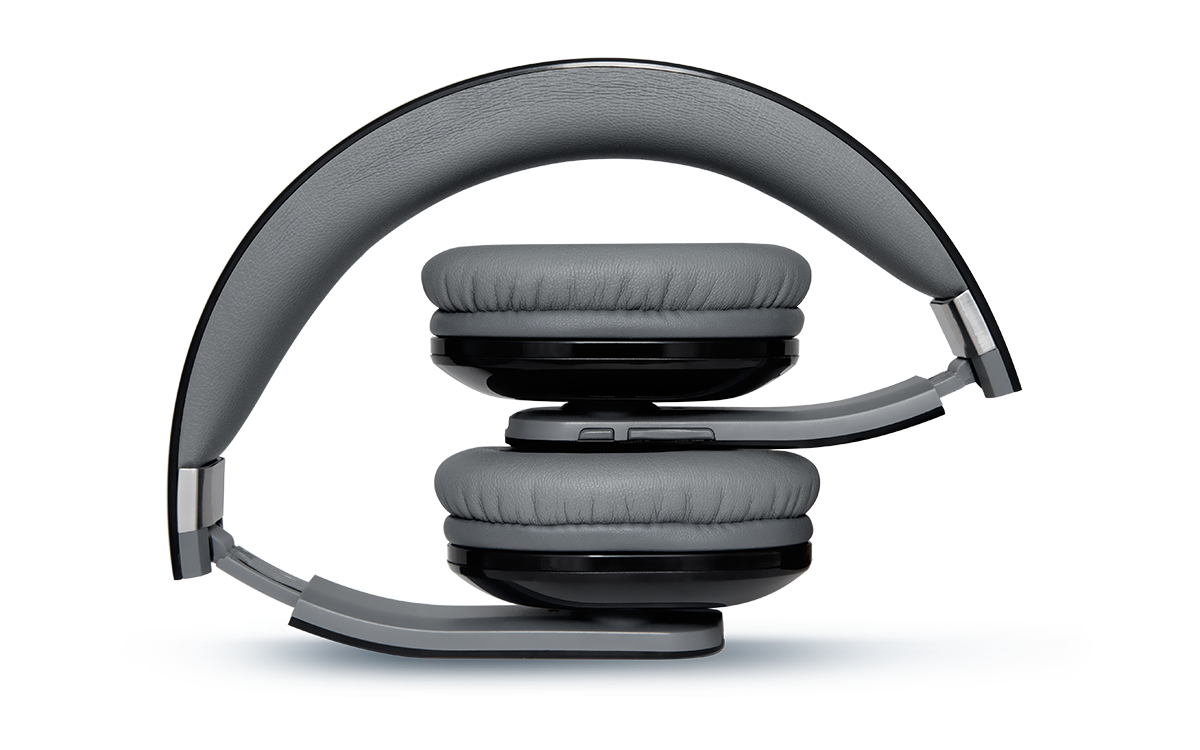 Collapsible for easy storage and transport.