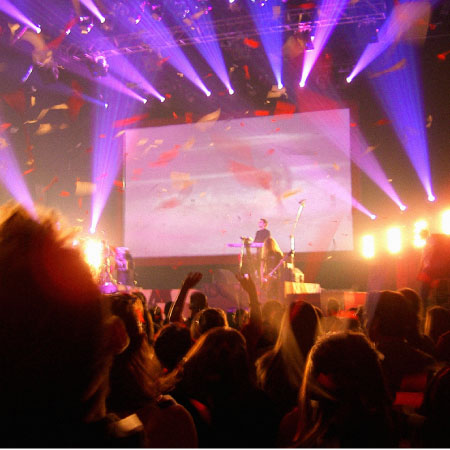 EUROPOWER PMP2000D
The amazing PMP2000D Powered Mixer packs 2,000 Watts of high-efficiency Class-D output power, while maintaining an incredible power-to-weight ratio. With 14 available input channels, the PMP2000D features 9 of our premium-grade "Invisible" IMP mic preamps with switchable +48 V phantom power, 4 stereo channels, an ultra-high quality KLARK TEKNIK FX processor with 25 presets including studio-class reverbs, delays, pitch shifter and various multi-effects – and dual 9-band stereo graphic EQs. Top it all off with "Wireless-ready" operation, thanks to our high-quality ULM digital wireless microphones (sold separately), and the PMP2000D is the ideal, easy to use, and ready for anything live sound solution!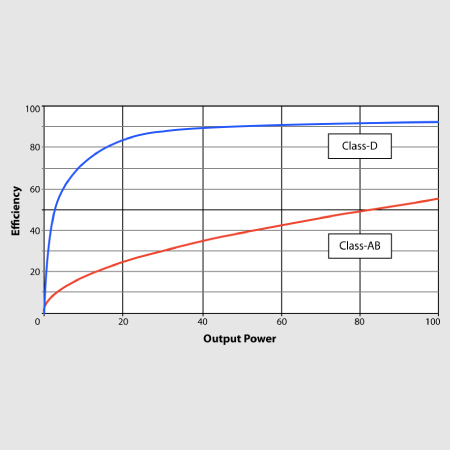 Class-D – Massive Power, Perfect Sound
Thanks to our revolutionary Class-D amplifier technology, we are able to provide you with enormous power and incredible sonic performance in an easy-to-use, ultra-portable and lightweight package. Class-D amplification makes all the difference, offering the ultimate in energy efficiency – and eliminating the need for heavy power supplies and massive heat sinks. This amazing technology makes it possible to design and build extremely-powerful products that are significantly lighter in weight than their traditional counterparts, while using less energy and protecting the environment.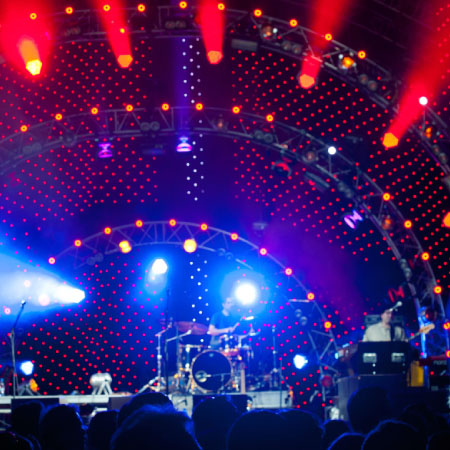 Massive Mono or Stunning Stereo
The powerful PMP2000D gives you the choice of 2 x 1,000-Watt stereo, 2 x 1,000-Watt dual mono (1 Mains powered output, 1 Monitor powered output), or 2,000-Watt bridged mono modes. Whether the center of attention happens to be a folk trio, a speech, or a synth-rock band with mind-boggling stereo patches, the PMP2000D can accommodate all of them with ease. This sonic versatility also makes this outstanding powered mixer an excellent choice for churches where vocals and stereo recordings often share face time.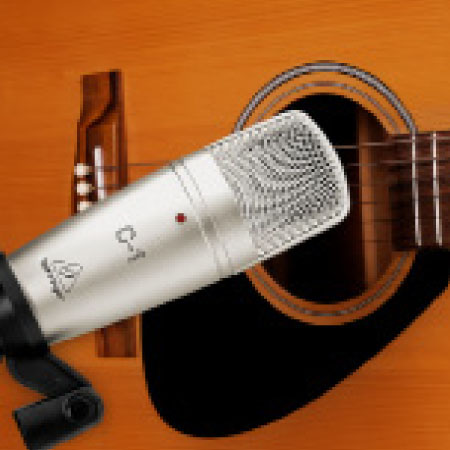 Outstanding "Invisible" Mic Preamps
The EUROPOWER PMP2000D's six mono inputs (plus 3 of the 4 stereo channels) feature our ultra-low noise, high-headroom IMP "Invisible" mic preamps, which have been praised by audio professionals all over the world. These studio-grade mic preamps off er a staggering 130 dB of dynamic range, with a bandwidth that extends from below 10 Hz to over 200 kHz, and are perfectly matched to every conceivable microphone – with up to 60 dB gain and a +48 V phantom power supply. Armed with these superb mic preamps, the PMP2000D provides exceptionally-transparent and crystal-clear sonic performance – making it the ideal choice for both live sound and studio recording applications.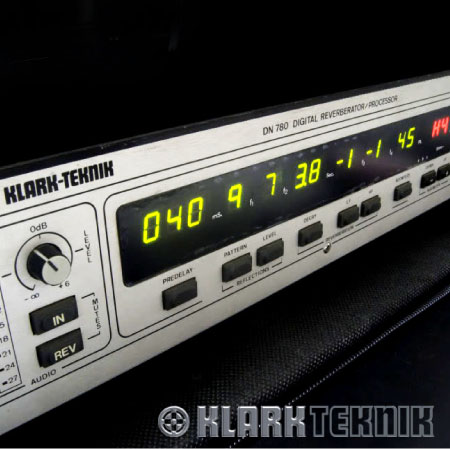 KLARK TEKNIK – The Reverb that Made History
Klark Teknik is recognized worldwide as one of the most prestigious British audio companies, with a 40-year pedigree and even a TEC Lifetime Achievement Award to back it up. The Company has designed and manufactured products for world-class artists, and their legendary DN780 reverb processor is considered by leading audio engineers around the world as the industry standard. Check out their website to learn more about Klark Teknik's legendary heritage.
Behringer is proud to incorporate custom-engineered Klark Teknik effects into their products. Featuring 25 world-class presets to choose from including reverb, chorus, flange, delay, pitch shift and many other amazing effects, Klark Teknik created the 24-bit, studio-grade effects engine for Behringer – to give your performance that truly professional finishing touch.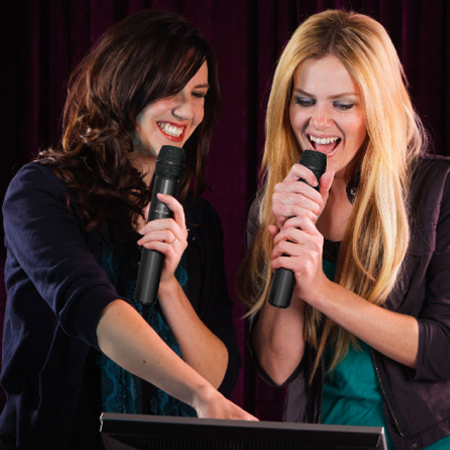 Own the Stage with Digital Wireless
Get wireless-ready with the built-in, dedicated connectivity of our ULTRALINK ULM Series wireless microphone system (to be ordered separately). Wireless gives you maximum freedom and mobility without the need to run cables. The highest-quality sound is provided thanks to the ULM's digital, license-free 2.4 GHz frequency spectrum.
The ULM wireless system combines professional-quality sound with simple setup and an intuitive interface for legendary audio performance right out of the box. Just plug in the ULM receiver "dongle", and instantly you have an exceptional wireless mic system. Freeing you from cables is the simple and easy way to own the stage.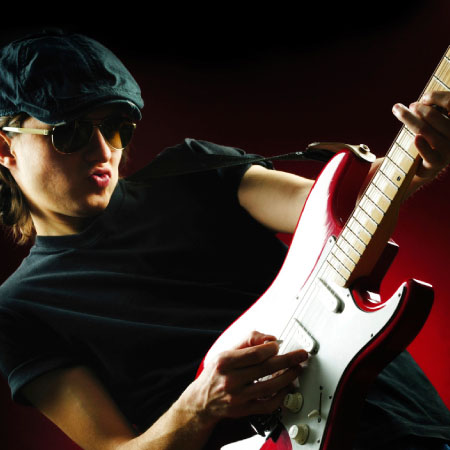 Getting Connected
Use the 2-Track RCA inputs to feed in external stereo signals; conversely, the 2-Track RCA outputs can be used to send line-level signals from the mixer to a recording device. Powered outputs on the PMP2000D are available in the professional, twist-lock Speakon-compatible variety. In addition you'll find a convenient 1⁄8″ (35 mm) Aux In jack for connecting your smartphone or mp3 device for playing backing tracks, or prerecorded music during your breaks.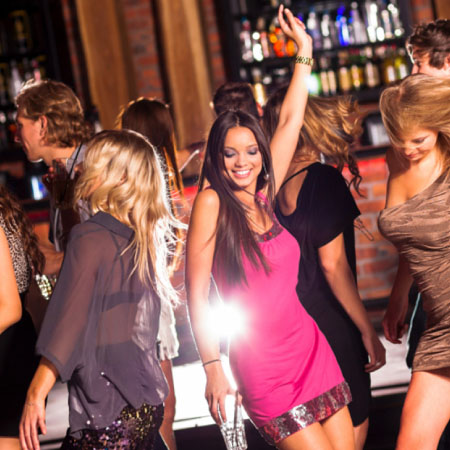 Small, Simple, Superb
Medium-sized events call for the lightweight PMP2000D (19.4 lbs/8.8 kg), easy-to-use 14-channel, 2,000-Watt powered mixer – the most efficient and affordable powered mixer for the job. With its highly-acclaimed IMP "Invisible" mic preamps, 24-bit KLARK TEKNIK Multi-FX processor, "Wireless-ready" operation and dual 9-band graphic EQs – the PMP2000D makes it easier than ever to lend exceptional sound quality to all of your performances.